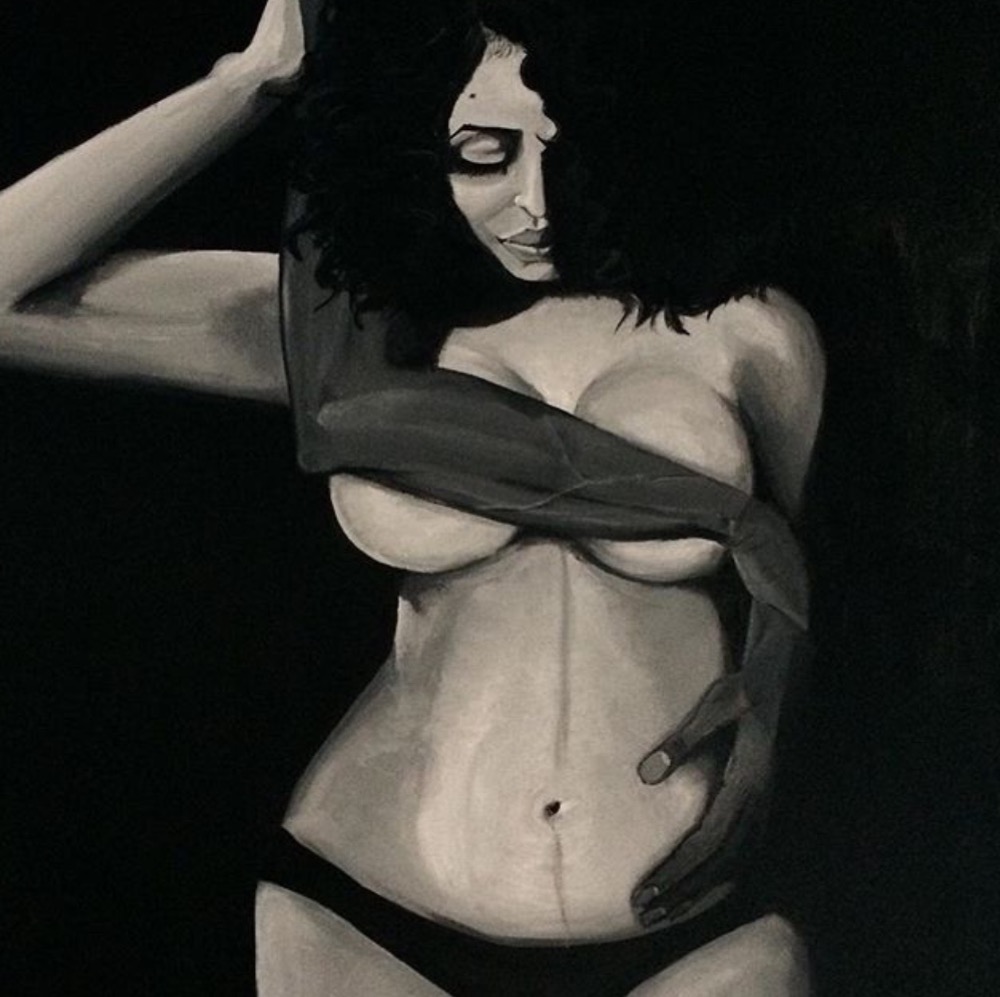 Greetings to all of you, my name is Crystal Hanton, as many of you know I am a proud artist of many genres such as figurative art, nude art, photography, symbolism, and decorative art. I was born, raised, and still based out of Harlem, New York City. I currently work for the department of education and when I realize was from my pre-school years through adolescence ...I was always intrigued and stimulated by art. Even now as a young adult.. artistic expression is still my outlet to motivate myself and others. I have come to know that ART brings forth change and opportunity . Whether I am telling a story visually, or on stage acting, or spreading love onto the canvas...my purpose is to bring forth quality art to inspire the viewer and to continue to inspire future generations . I am both self-taught and educated...very determined to achieve my dreams and goals. I struggled to put myself through Hunter College with a Bachelors Degree in Fine Arts & Theatre and I recently graduated with my Masters Degree in Education.
My Crystal Hanton Art Exhibit (CHAE) team and I are working hard on, an upcoming art exhibit entitled "Black Love", an Afrocentric dedication to the value of affection and continuity of adoration in families. We are looking to raise funds from now through January 31, 2016 to accommodate our goal of tastefully keeping arts and culture in the community. With over twenty-five pieces needing to be on display, purchases of different canvas, paints, brushes, plus catered food, refreshments, flyer distribution for the event, also for my art book that I would like to publish the need for fundraising is crucial. Without proper funding my idea will fall into obscurity, and I truly not only want to keep art alive in the community, but I need to respectively convey the message that love remains alive and thrilling for the new millennium we occupy. I know I can get through this but I find myself reaching out for help to at least cover my material costs each month. I need the funds as soon as possible. I paint commissioned work as well as decorative art, fine art.
It may seem a small thing, helping someone purchase new tools for their career, but for an artist with student loans, any new technology or tool is a luxury not easily afforded. I appreciate any support that you can offer and every dollar will be cherished and well spent on helping me advance my craft, so that I may produce more work on a more frequent basis for your enjoyment.
If you'd like to view more of my current work and paintings, I post fairly frequently on instagram : https://www.instagram.com/crystalhantonart
Thank you so much and advance for your support and for taking the time to read my story and for helping out an artist.
Please don't be social – share, share, share!
Take care!
#CrystalHanton
www.crystalhanton.com
https://www.gofundme.com/crystalhantonart